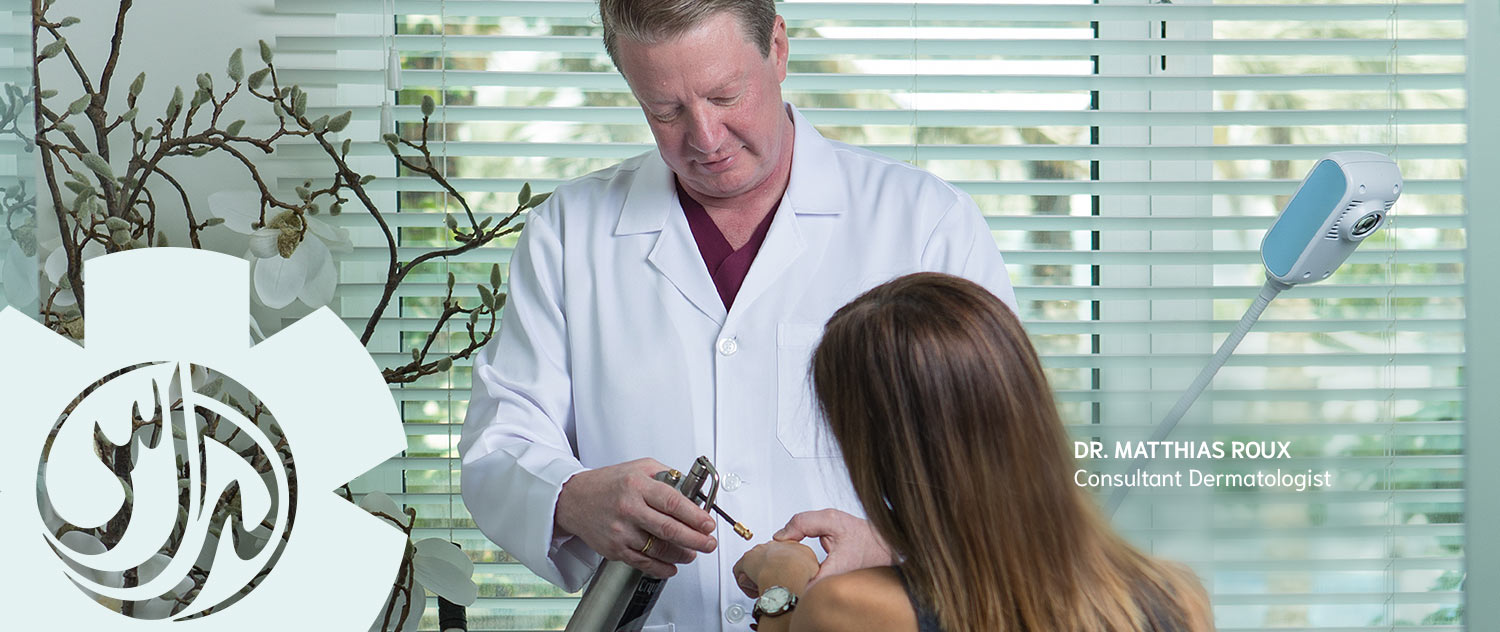 Dermatology

Skin remembers everything
Our Dermatology department is committedly dedicated to professional prevention, diagnosis and treatment of conditions affecting the skin, hair and nails. We opened it to bring most advanced treatments in surgical and non-surgical dermatology to our patients.
Starting from the preventive advice on how to behave in the sun to avoid skin cancer, how to avoid habits that contribute to hair loss and how to treat your skin and nails to avoid common problems such as acne or nail fungus, we do our best to help you avoid any dermatology problems.
Apart from the prevention, you can rely on our expertise in diagnosing and treating minor and complex skin diseases, with leading therapies in the field at your disposal. Our Consultant Dermatologist offers a range of skin programs directed primarily toward skin cancer prevention and treatment, but also for acne, photoaging, hyperpigmentation, sun protection and hair loss. We also offer specified skincare products for the very sensitive skin of newborns and children.
Apart from this, he can provide you with aesthetic renewal by lipotransfer and filler augmentation, and formulation of individual skin care products. You will find such services as Spider Vein Therapy, Dermal Fillers & BOTOX®, Hand and Skin Rejuvenation and Non-Surgical Nose Shaping. Of course, there is more. Our experts are at your service – check our sidebar.

Visit our Dermatology department to find only the latest methods and techniques for keeping your skin, hair and nails healthy and in a good condition.