About clinic
Why patients choose us
Al Das Medical Clinic in Jumeirah is committed to providing the highest quality of patient care. Our dedication to excellence, compassion, and innovation is rooted in our devotion to the art and science of healing.
Our team consists of well-trained, highly experienced and European certified Specialists and Consultants who deliver competent, unique and personalized care using state of the art technology. Every time you walk in, expect nothing but the finest care.
Al Das Medical Clinic performs minor surgical and non-surgical procedures in a comfortable outpatient setting. If needed, patients will be referred to specialists and/or hospitals for tests, further treatment and therapy.
Home Visits
Our Doctors at your home!
For patients who are confined to bed due to illness, old age, or simply prefer the comfort of receiving medical care at home – our dedicated team is here for you. Use Metadoc app to conveniently schedule and customize home visit services with our expert doctors.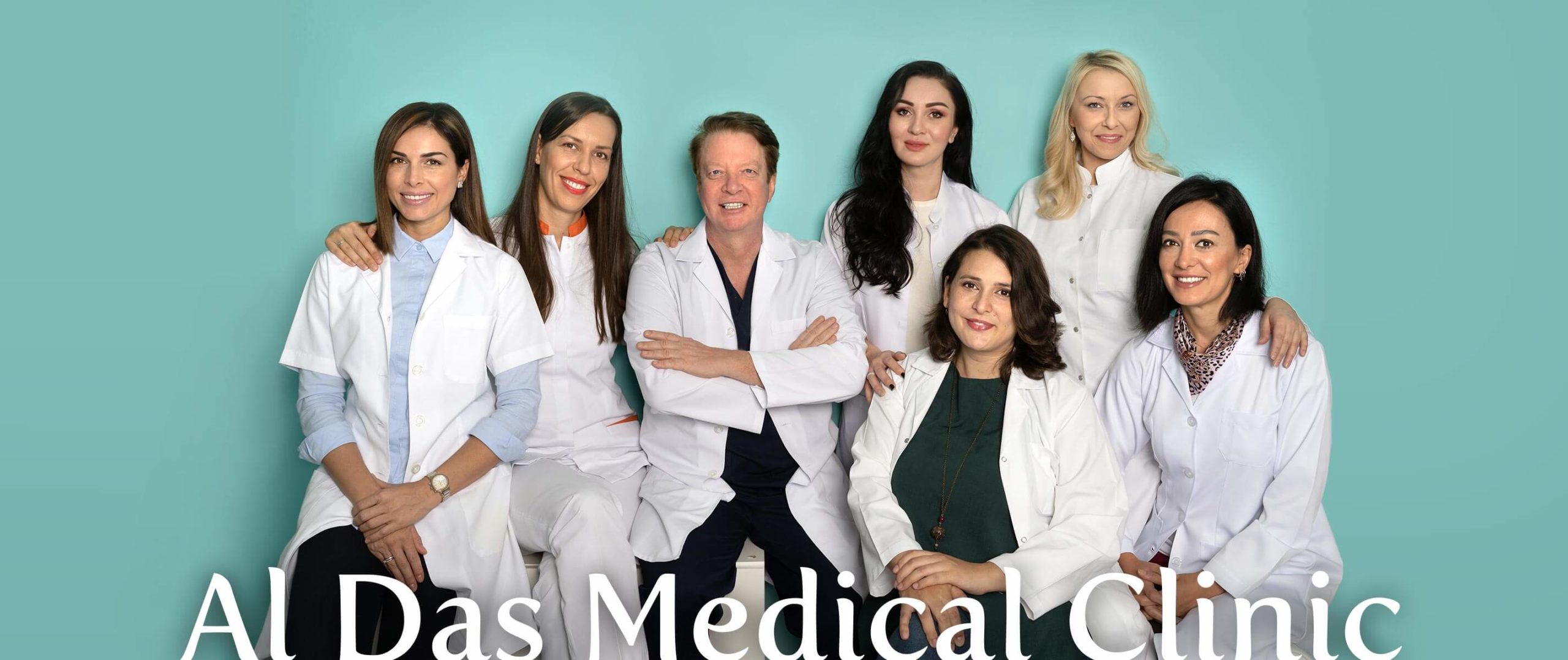 Meet our doctors
We are proud of each member of our team: experienced, educated doctors who continually improve their knowledge.
Aesthetic

Aesthetic Department

All Doctors

Complementary Medicine

Dental Care

Dermatology

General Practice

General Surgery

Internal Medicine

Musculoskeletal Department

Obstetrics and Gynecology

Pediatrics
``Location is super convenient and parking is never a problem. All the staff members - Reception, nurses, and doctors are super professional. This Golden Mile branch has such a unique team that when go there feeling unwell, everyone treats you with such attention, kindness and care and just that already makes you feeling better ☺️ and then quality diagnosis, correct treatment and medication does the rest ❤️``
Natalia Kristioglo, ⭐⭐⭐⭐⭐ 5 days ago