About clinic
Why patients choose us
Al Das Medical Clinic in Jumeirah is committed to providing the highest quality of patient care. Our dedication to excellence, compassion, and innovation is rooted in our devotion to the art and science of healing.
Our team consists of well-trained, highly experienced and European certified Specialists and Consultants who deliver competent, unique and personalized care using state of the art technology. Every time you walk in, expect nothing but the finest care.
Al Das Medical Clinic performs minor surgical and non-surgical procedures in a comfortable outpatient setting. If needed, patients will be referred to specialists and/or hospitals for tests, further treatment and therapy.
Home Visits
Our Doctors at your home!
Patients who are confined to bed due to illness or old age, who cannot travel to the hospital for treatment can benefit from our expert home visiting doctor team. The treatment is customized to suit your medical needs.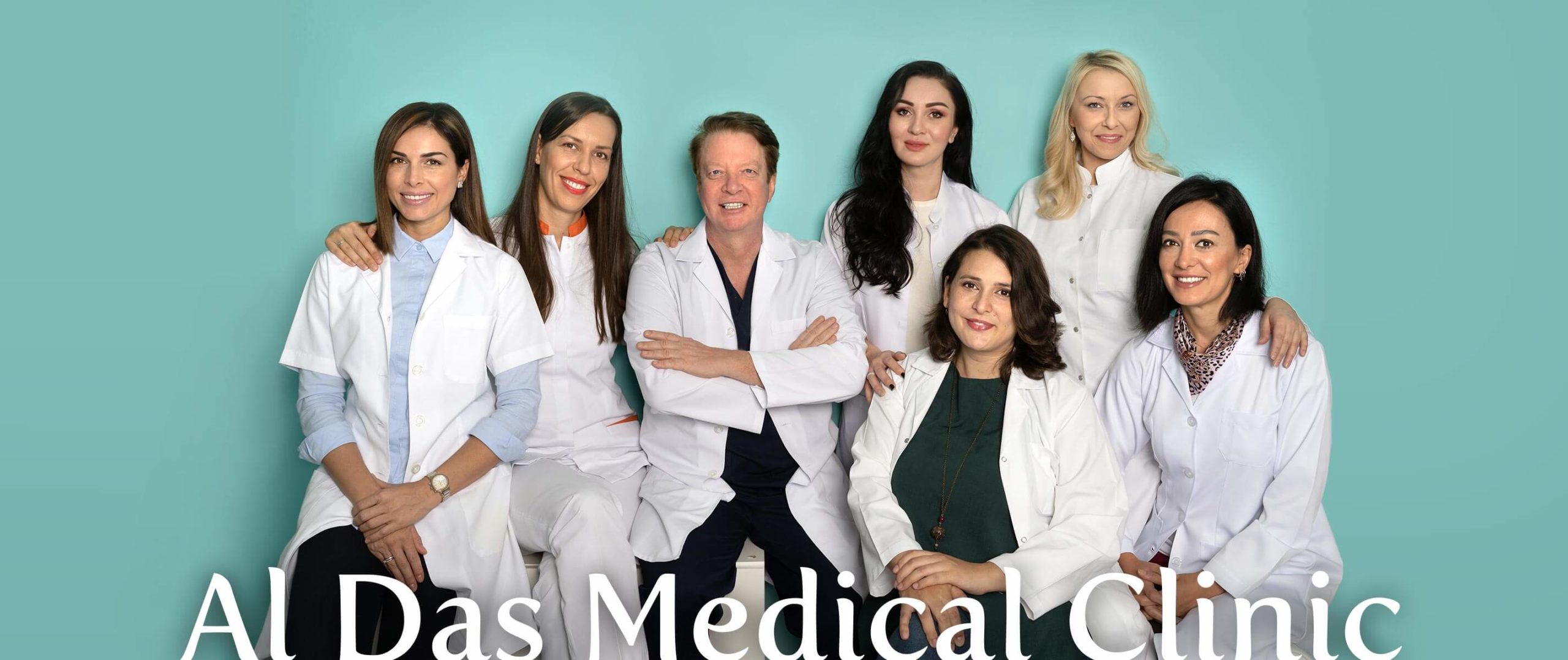 Meet our doctors
We are proud of each member of our team: experienced, educated doctors who continually improve their knowledge.
Aesthetic

Aesthetic Department

All Doctors

Dental Care

Dermatology

General Practice

General Surgery

Integrative medicine

Internal Medicine

Musculoskeletal Department

Obstetrics and Gynecology

Pediatrics
What our patients in Palm Jumeirah say
Always satisfied after visiting Aldas. All the doctors are professional, nice and well experienced. Special thanks to Dr. Jelena, Dr. Riham and Dr. Snezhana. They are great Pediatrics.
To the substance: the dermatologist Dr. Matthias Roux made it possible to see improvements (to our issue) and reinstatement of the previous condition. End good, all good. Thank you!
Our experience at Al-Das Medical Clinic has been great! Dr. Sevdalina is fantastic. She was extremely empathetic and supportive throughout our appointment and follow ups. I would definitely recommend Al Das and their medical team for all medical concerns relating to you and your family.
Special thanks to Dr. Riham Ammar - pediatrician who really took good care of our daughter and helped get rid of long lasting infection that she cought in the nursery. Staff is friendly and caring. Overall cozy and homelike environment in the clinic.
Friendly atmosphere with the best team of doctors! I am really happy with my GP Dr Ivica and my son's Dr Jelena I felt very lucky. They listen, they help! ❤️