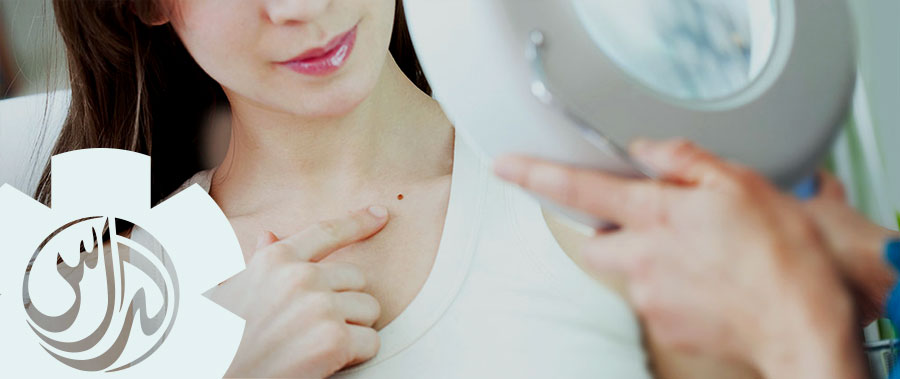 Skin cancer is the most common of all cancers, and there are tens of millions cases of basal and squamous cell skin cancer diagnosed around the world each year. On the other hand, a melanoma, more lethal form of skin cancer is a more rare type of skin cancer, but far more dangerous.
Basal and squamous cell skin cancers tend to develop on areas of the skin that were often exposed to the sun, like face, nose, lips, neck or ears. This type of cancer tends to grow in slower pace and it usually doesn`t spread to other body parts. This type of cancer can be cured successfully if diagnosed in early stages.   Melanoma is a type of cancer that starts in melanocytes cells. This type of cancer can start on any part of the skin, even on the parts that previously weren`t exposed to the sun.
UV radiation exposure (sun, tanning beds, UV lamps and similar)
Pale skin prone to sunburns, natural red or blond hair
Exposure to large amounts of coal tar, paraffin or arsenic
Skin cancer cases in family
Unusual moles
Weakened immune system
Older ages
Change on your skin, including size, color or shape of the mole
New growths on your skin (it can be in skin color)
Scaliness, roughness or unexplained bleeding on the skin
A sore that doesn`t heal
The spread of pigmentation beyond its borders

Dr. Matthias Roux is a highly regarded and experienced German board certified consultant dermatologist from Berlin, Germany, practicing Dermatology for more than 20 years. During this time he has treated more than 60,000 patients and performed over 17,000 surgical and laser procedures. His main interests are Skin cancer and dermatosurgery.   You can rely on our expertise in diagnosing and treating minor and complex skin diseases, with leading therapies in the field at your disposal.
Our Consultant Dermatologist offers a range of skin programs directed primarily toward skin cancer prevention and treatment, such as:
Dermoscopy (detailed skin changes examination)
Digital mole mapping
Surgery
Prevention advice