Laser hair removal is a safe process that will permanently reduce or remove any unwanted hair quickly and easily with long-term results. At Al Das Medical Clinic you can achieve that silky smooth skin in a safe and painless way.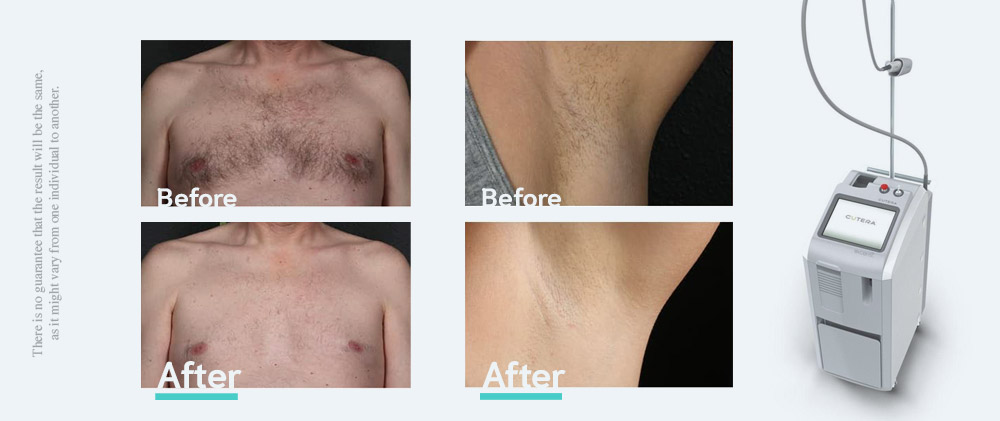 Laser hair removal requires multiple treatments because the laser works best when hairs are in an early growth stage and all the hairs are not in this phase at the same time
The appearance of the treated area immediately following treatment will vary from patient to patient, depending on the extent of the procedure and the skin type
If done under medical supervision, side effects are rare and, if they do occur, are typically minor
Most people return to normal activity right away
Typical visible results can be seen after 3 sessions, but most clients reach their endpoint of hair-free results after 5 to 8 sessions
A good laser hair removal should reduce 30% of the hair that has been treated per session
No laser can reduce 100% hair in less than 5 sessions, especially not after only one session – stay away from the unrealistic offers that are promising these impossible results
Laser hair removal treatment will be delivered by Dr. Snezhana Cheshelkoska, GP and our beauty expert. Dr. Snezhana is an American Board certified Laser Therapist.
Have silky and smooth skin FOREVER!