Ranka Jakovljević
Beauty therapist
A UK-certified beauty therapist, who specialises in skin analysis, skin care, chemical peeling, hydra-facials, mesotherapy, as well as body treatments.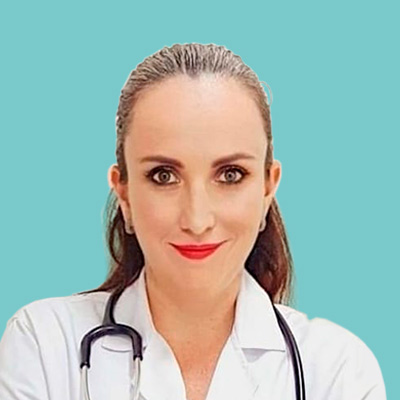 Dr. Marcela Jimenez
General Practitioner
A highly experienced physician with international expertise in areas including Family medicine, Pediatric, Occupational Medicine, Telemedicine, Chronic illnesses, and Primary Healthcare.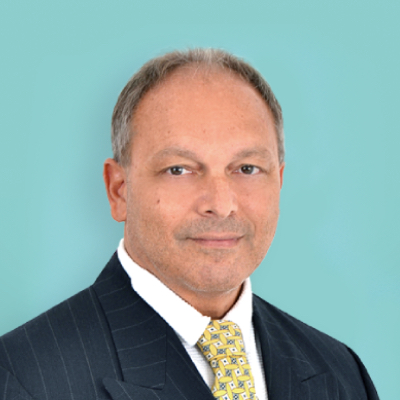 Dr. Giovanni Bisanti
Chiropractor / Functional Neurology
A renowned European expert, with a special blend of chiropractic and functional neurology expertise and experience of over 30 years.



Dr. Ljudmila Vukosavljević
Acupuncture and Bioresonance Practitioner
Expert in revealing the hidden cause of health problems with focus on various types of cancer, autism, diabetic complications, autoimmune disorders and cardiopulmonary diseases.
Dr. Raef Ghattas
General Practitioner
A multispecialty physician with 10 years of experience and a bachelor's degree in medicine and surgery.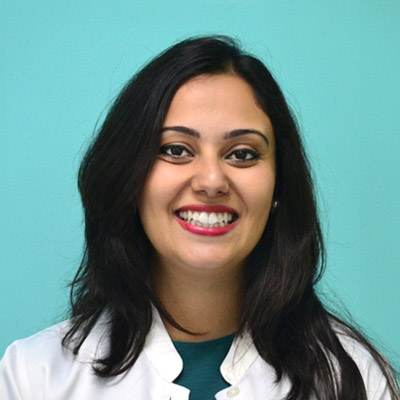 Dr. Mariam Metias
General Practitioner
Physician with extensive experience as a family medicine specialist, committed to collaborating closely with patients and healthcare professionals to provide comprehensive medical care.
Dr. Mehrnoosh Dehbozorgi
General Dentist
General Dentist with a decade of clinical experience, specialises in Oral and Maxillofacial radiology and Aesthetic Dentistry, from Iran.


Aleksandar Antić
Head Physiotherapist
Experienced in orthopaedic manual therapy, musculoskeletal and sport injury rehabilitation, skilled with the latest physiotherapy equipment.


Dr. Rayya Alshohef
Specialist in Pediatrics
Skilled professional who specializes in newborn cases with focus on allergy and asthma, immunization, growth and development disorders and pediatric gastroenterology.
Dr. Matthias Roux
Consultant Dermatologist
German board-certified Dermatologist, world-known expert.




Dr. Snezhana Cheshelkoska
Pediatrician
Well-known GP, focused on Pediatrics, with 12 years of experience, provides comprehensive childcare through diagnosing and treating a variety of diseases
Dr. Riham Ammar
Specialist Pediatrician
Over 30 years of experience, an expert in allergies, asthma, nutrition, growth, and development



Dr. Megha Gupta
Specialist in Obstetrics & Gynecology
Especially interested in high-risk obstetrics, PCOS & menstrual disorders, from India
Dr. Ayse Ekin Clemente
Specialist in Obstetrics & Gynecology
Highly-qualified gynecologist from Turkey, an expert in IVF


Dr. Lyana Kozhokova
MD, Ph.D, Aesthetic Dermatology Specialist
Cosmetic dermatologist from Russia, Specialist in Aesthetic Dermatology


Dr. Sergio Mazzei
Specialist in General Surgery
Italian expert specialized in treating minor trauma, hernias, and stomach & breast disorders
Dr. Tod Cahill
Atlas Orthogonal Chiropractor (DC, BCAO)
The only Atlas Orthogonal Chiropractor in the UAE and the region, from the USA




Maram Saad
Specialist in Physiotherapy
Expert in orthopedic manual therapy and SpineCor brace, from Syria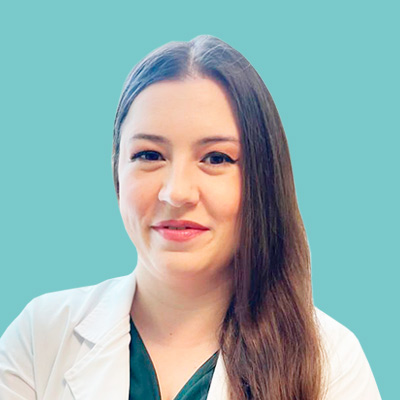 Dr. Ana Arsevska
General Practitioner
An accomplished physician with 10+ years of General practice and extensive experience in the field of Family medicine, Pediatric, Chronic illnesses and Hypnotherapy.