An Overview and Significance of
Collagen Dressing in Burn
By Dr. Sergio Mazzei, General Surgeon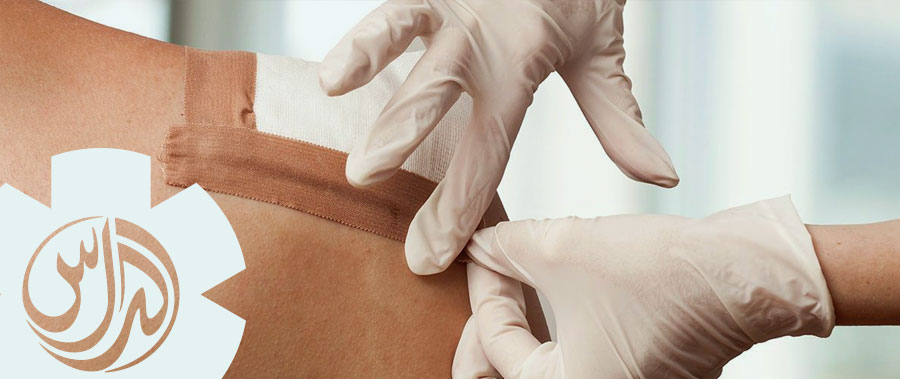 A burn is a condition that occurs when an injury to the organs caused by chemicals, heat electricity or friction. It can be a result of various external factors that can lead to both wound types including minor and life-threatening. In fact, the burns are categorized mainly in 4 common types such as "First, Second, Third, and Fourth Degree". For all these conditions, it is better to visit a physician for effective treatment and wound dressing. In addition to this, if you get badly burned, it's imperative to see immediate medical assistance in order to avoid infection.
The specialists can easily determine the degree of burn and employ wound debridement in order to remove dead skin. Withholding ample experience and extensive knowledge in the field, they will also determine the "Excellent Wound Dressing" option like "Collagen Dressing". Collagen is the protein that gives tensile strength to the damaged skin and thus, plays a significant role in each phase of the wound healing process. It attracts cells like Fibroblasts & Keratinocytes to the injury. As a result, it encourages Angiogenesis, Debridement, and, Reepithelialization.
Significance of Collagen Dressing in Burn:
The proper usage of the same "Promotes Growth of New Collagen at the Wound Site" and hence contribute to "Speedy Recovery". Indeed, Collagen Dressing in Burn stimulates new tissue growth, support deposition, and organization of newly formed granulation tissue and collagen fibers in the wound bed.
This dressing type chemically binds to MMPs or matrix metalloproteinases found in the extracellular fluid of the injury. Furthermore, it helps Remove Dead Tissue, Bring the Wound Edges Together, Aid the Growth of New Blood Vessels, Effectively Speed Up Healing, and many more.
The most Collagen Dressings involve antimicrobial agents to "Limit the Spread of Potential Infection". They come up in a huge variety of pore sizes. Additionally, they are available in the form of gels, pastes, powders, and freeze-dried sheets which can be placed on the damaged skin with ease.
Exception wound conditions where the treatment might not be effective:
Like other bandages, "Collagen Dressings" may not prove effective for all burn cases including third-degree burn. Indeed, it will not work for some patients, particularly if they have sensitivity to the products it contains such as bovine, avian, porcine, etc.
Finally, it can be said that Collagen Dressing is one of the most effective treatments and there are a plethora of pivotal benefits of using it. But, prior to employing the same, consulting to your physician will be wise!