Hollywood Smile means performing several dental aesthetic procedures that lead to a perfect smile.
First, our dentist will thoroughly check your teeth: dental examination, x-rays, dental history, etc. Everything that will help in creating a personal, tailor-made plan for your smile.
After being sure you have a healthy base for the Hollywood Smile, the dentist will start with painless, minimally invasive procedures. Usually, that means teeth whitening, veneers, lumineers and dental crowns, but the final plan depends on your previous dental condition.
Your teeth will get a new shape, whiter color, alignment, and symmetry – always done to improve your overall look and in-line with your facial expression.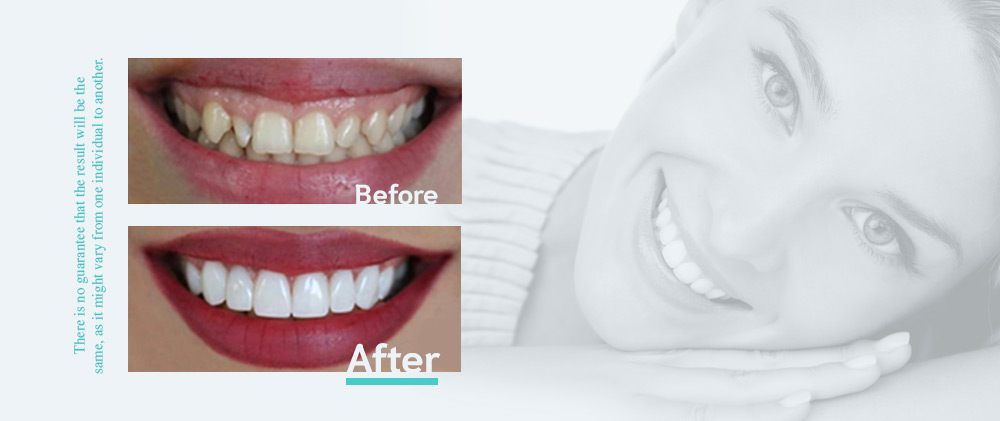 You can have a Hollywood Smile in a week!